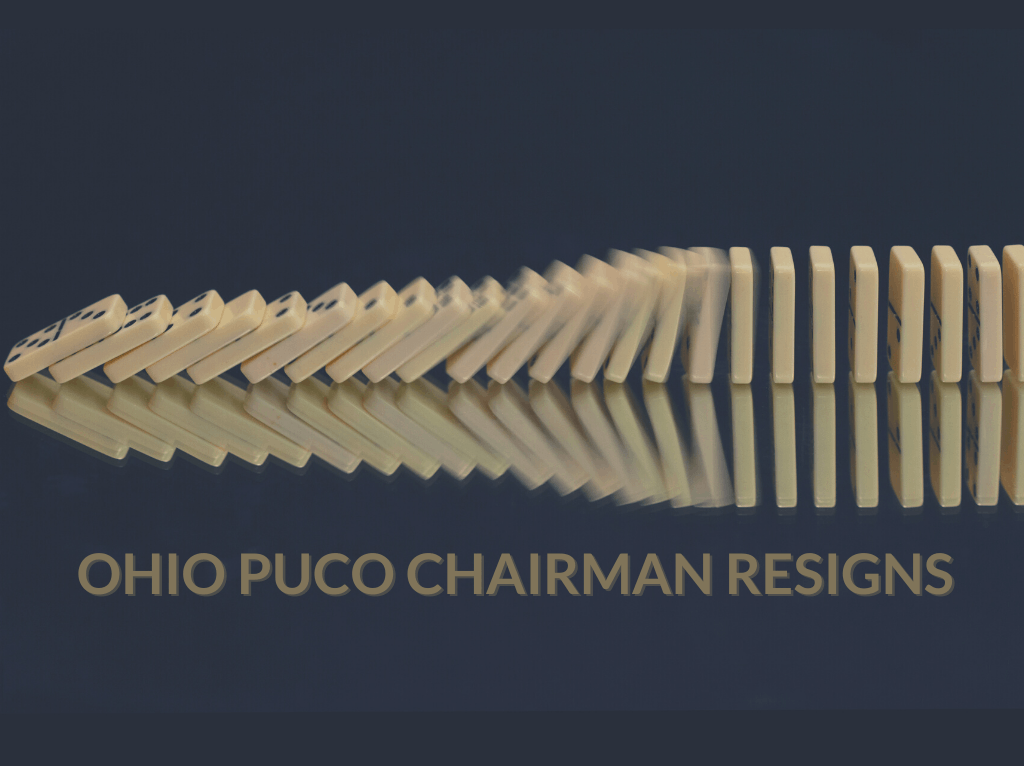 Sam Randazzo PUCO Chairman Resigned
Sam Randazzo Resigns As PUCO Chairman
Today, Sam Randazzo announced his resignation as chairman of the Public Utilities Commission of Ohio.
The Timeline
The announcement follows Monday's FBI raid of his Columbus home.
It also arrives the day after FirstEnergy Corp. disclosed to the Securities and Exchange Commission an "approximately $4 million (payment) made in early 2019 in to an entity associated with an individual subsequently appointed to a full-time role as an Ohio government official directly involved in regulating the Ohio (energy) companies." The filing claims the payment was made to terminate a consulting agreement with the individual alluded to, but unnamed, in the filing.
The revelation resulted in the termination of FirstEnergy Corp. CEO, Chuck Jones and two other senior executives. Their dismissal occurred just hours after two associates of former Ohio House Speaker Larry Householder pleaded guilty to charges related to their involvement in a $60 million bribery scheme to pass energy legislation, Ohio House Bill 6.
Leadership Crisis – Randazzo and HB6
Randazzo's relationship with FirstEnergy Corp. and his testimony in support of passage of HB6 put his commitment to Ohio consumers in doubt. In an interview with the Dayton Daily News, lead energy counsel for the Ohio Environmental Council, Miranda Leppla, stated, "It's critical that we have independent regulators in our state that are putting the best interest of Ohioans first, not the companies. This filing implies we have at least one regulator whose independence and dedication to protecting the interest of Ohioans is now seriously in question."
U.S. Attorney David DeVillers described HB6 as a $61 million federal public corruption racketeering conspiracy that is "likely the largest money laundering scheme ever perpetrated against the people of the state of Ohio," Amid the controversy and alleged corruption, Randazzo's resignation highlights the need for a legitimate consumer watchdog.
Appointed to the PUCO in 2019, Randazzo led the Ohio organization charged with, "Ensuring financial integrity and service reliability in the Ohio utility industry and monitoring and enforcing compliance with rules and statutory protections against deceptive, unfair, unsafe, and anti-competitive utility practices." Dissonance between the organization's stated mission and optics of recent events led to today's announcement that the PUCO chairman resigned.
Protection for Ratepayers?
While the drama continues to unfold for those connected to HB6, Ohio House Representative Mark Romanchuk (R-Ontario) has championed HB772 which aims to repeal and replace HB6. There's no timeline for the bill and absent quick action on the bill, Ohio ratepayers will begin to pay for Ohio HB6 January 1, 2021.